3 main reasons for saying "No, thanks!": 1. Culture, society, mental imagery, desire, and substitutes for love; 2. your environment; 3. the larger environment.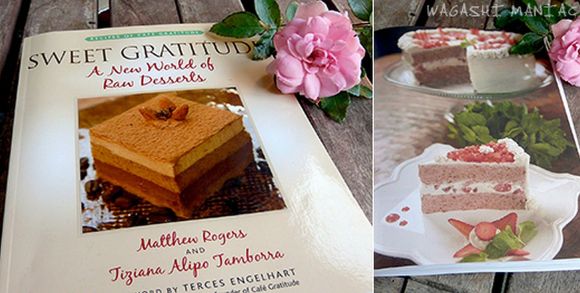 © , Book "Sweet Gratitude, a New World of Raw Desserts", Matthew Rogers and Tiziana Alipo TamborraOur cooking traditions are an important part of our culture. We enjoy our food no matter where we are. At home and in public, we like to eat together as a way to socialize, spend time with one another, and talk about the issues that matter to us.
Let's face it, we mostly eat for pleasure and for our palate, not for our body. It might be that many people in the West can no longer differentiate between
hunger
and
desire
.
Thirst, however, is easier to recognize. Eating is also often a way of compensating for a lack of warmth and love.
Conclusion
Why do most people "instinctively" respond with "No, thanks!" when it comes to raw food? There are a number of common reasons for this that are related to culture, society (ethnology and sociology), mental imagery (psychology), desire and substitutes for love, a person's own environment, and the lack of acceptance from the larger environment.
When it comes to deciding what type of diet to eat, a number of factors, ranging from our habits up to a psychological feeling of "betraying your mother" play a significant role. These are understandable reasons for the "No, thanks" response.
Perhaps the following arguments in favor of raw food will help you to recognize the possible consequences (causality) that eating an unhealthy diet can have, and you might decide to reconsider your answer of "No, thanks!"