The only way out of the fast-food dilemma is to do it yourself. Only a relative few with the necessary financial resources manage to do this.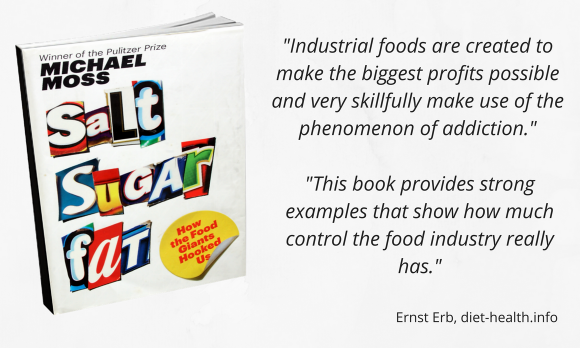 © CC-by 2.0, Catalina Sparleanu, PhD, Foundation Diet and Health Switzerland
Conclusion
The only way out of the fast-food dilemma is to do it yourself. And the only people who manage this are those who live a natural lifestyle and an intelligent minority who have the necessary financial means.
Junk food is very cheap, available almost everywhere, requires very little or no preparation, and is an especially quick and easy option for meals.
Most convenience products are also handy, quite tasty, cheap, and cool—sometimes even entertaining. And there are two additional reasons why many people can't give up convenience foods: they get hungry again very quickly and fast food makes them very happy.
Moss, other journalists, and a number of scientists have predicted that the future will bring catastrophic health care costs. And as long as these don't have a noticeable impact, no effective measures will be taken. Political involvement is to blame here.
See the section The Secret Meeting in 1999, which is a MUST-READ if you want to understand this dilemma. For readers who are interested in learning more about the topic, I have included links to Wikipedia. There, you will find a lot of interesting and helpful information. Often, the pages are only available in English as pages in languages other than English are often created by individuals whose opinions are influenced by specific industries.
1. Summary